Add value to your business with our advanced JavaScript app development services. Our leading IT company offers you feature-packed JS services for both front-end and back-end development.
JavaScript Services for Front-end and Back-end Development
JavaScript or JS is a perfect scripting language to add behavior to your static website pages. It is a multi-paradigm and high-level programming language that was initially developed to put life in HTML and CSS code.
However, its purpose has been modified a lot and now it can be leveraged for both front-end and back-end development. Some of its core benefits include speed, lightweight, simplicity, interoperability, rich interfaces, and reduced server load.
Unveil the potential of JavaScript with our full stack Javascript app development services.
Hire JS Developer for Full-stack JavaScript Development Services
GPcoders offers end-to-end JavaScript app development services at cost-effective rates.
Our Javascript development company offers full stack JavaScript development services including tailor-made JS applications, front-end and back-end development, mobile app development, desktop development, and more. Our experts leverage advanced Javascript app development libraries and frameworks including React.js, Vue.js, Laravel, Node.js, SASS, Angular, Svelte, and more.
Hire JS developers from us and achieve impressive visuals that lead to seamless and profitable UX. We are available for both hourly and fixed-rate projects.
Benefits of Hiring Our JavaScript Development Company
Explore Our JavaScript Services
We, at GPcoders, create and optimize web and mobile services with JavaScript prowess. Our JavaScript services include the following:
JavaScript UX/UI Development
Build interactive
UX/UI
with our JavaScript application development services. We utilize high-performance, responsive, and modular UX/UI components.
Custom JS Development Services
Our highly-skilled JavaScript developers can offer you custom full stack javaScript development with Mean, Node.js, React.js, and other JS technologies and frameworks.
JavaScript Web and Mobile Application
Using the latest JavaScript development tools, our JavaScript development company can build efficient and scalable JS applications for both web and mobile platforms.
JavaScript 3rd Party Integrations
If you wish to scale your JavaScript application with 3rd party API integration, our JS experts are capable of achieving that too.
Plug-in Development
Satisfy your business needs with our exceptional JS plug-in development services. Create, develop, test, and deploy plug-ins for your JavaScript applications.
JavaScript eCommerce Development
With our JavaScript development company, you can exploit JS libraries and frameworks for eCommerce web application development.
Trustful Partners.
Since our inception, our web development company has had various opportunities to serve clients across the USA, UK, Germany, and more. With our dedication and commitment to work, we have achieved trustful partners who approach us every time they need things done. We take pride in our recognition for great communication, on-time delivery of projects, positive testimonials, and much more.
Happy to have you all!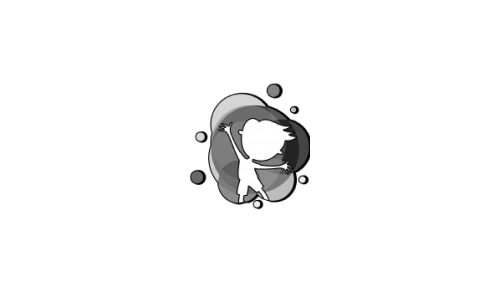 Get quality services from top JavaScript development company at competitive rates.
Why Choose GPCODERS?
With years of extensive experience, we uncover the true business impact through data-driven platforms and industry capabilities. We help users to improve their customer experiences by delivering topline growth.
Frequently Asked Questions
Can I use JavaScript for both front-end and back-end development?
JavaScript is a multi-purpose programming language and it can be used for creating interactive web pages for both front-end and back-end development projects. JS not only ensures engaging user experiences via interactive elements but can also help you achieve a great structure & style with HTML/CSS languages.
What JavaScript development services do you offer?
At GPCODERS, we offer multiple js development services. For instance, UX/UI, custom web and mobile app development, plugin development, eCommerce development, and so on. Basically, our js developers are well-versed with this language and they can exploit it in multiple ways. Consult our experts today to know more.
How much do you charge for developing a JS web app?
We work on both hourly and fixed price projects. However, if you're looking for an estimate to develop a JS web application, we request you to contact our team and provide them with all the project requirements. In no time, our team will analyze the project and provide you an accurate time and cost estimate.
Which JavaScript framework is best for applications?
JavaScript provides multiple frameworks for both backend and frontend development. React, Angular, Backbone, and Ember.js are some of the best JS frameworks for front-end frameworks. Whereas Node.js, Express.js, and MeteorJS are trending back-end JavaScript frameworks.
How to choose the right JS framework?
To choose the right JS framework, you need to check the features and functionalities that you require in your product. If you're a technical person, you can easily check the documentation. However, if you don't have such in-depth knowledge, feel free to consult our JavaScript development company. Our experts will help you find out the best-suited js framework.
Get in touch!
Hi. Tell us about your project.
Fill the form below;